Mrs. Christina Huddleston
606-549-6044 ext. 118
Courses Taught:
eNGLISH & lANGUAGE aRTS 4TH gRADE
My email address is Christina.Huddleston@Wburg.kyschools.us
I started teaching in 2013 and I've been at Williamsburg since 2018. I went to high school in Louisville Ky. I then went to Eastern Kentucky University for my teaching degree and I also now have my master's degree from EKU. After college I was in the United States Army for four years. I am married to Greg Huddleston and we have two boys Bradley and Cooper. I am also the WHS Varsity Cheerleading Coach. I enjoy camping with my family, running and traveling to new places!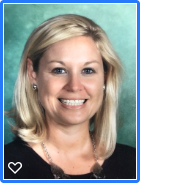 To find out more about me and my classroom please click the link below where it says click here!