Phone Number: 606-549-6044 ext. 242

Courses Taught:
IntEGRATED sOCIAL sTUDIES
digital LEARNING: Online learning & Dual credit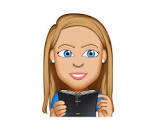 Diana Hall has been teaching since 1997. She received a Bachelor of Science degree in Education from Eastern Kentucky University. She received her Masters and Rank I degree from Cumberland College in Principalship & Reading Intervention. She has two children, Erin & Cody. Ms. Hall is a proud Nana to her granddaughter Aubrey.
GOOGLE MEET
1ST PERIOD INTEGRATED SOCIAL STUDIES - MONDAY 1:00-2:00
2ND PERIOD DIGITAL LEARNING - TUESDAY 1:00-2:00
4TH PERIOD INTEGRATED SOCIAL STUDIES - THURSDAY 1:00-2:00